Breaking News: SAG 22 Regos open
Take your place for a weekend of conviviality, conversation and culinary creativity.
The 22nd Symposium of Australian Gastronomy brings together some of the most influential and creative food thinkers, writers, academics and industry professionals from Australia and beyond. For over 30 years, SAG has informed and inspired thinking and debate on Australian foodways, past, present and future.
Early bird registrations now open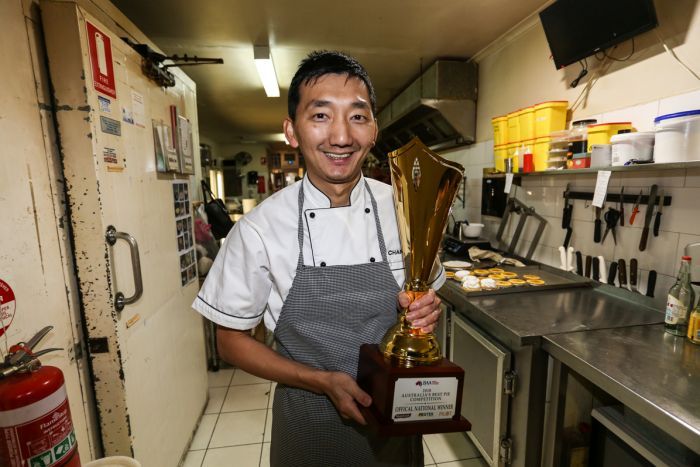 Cambodian migrant crowned king of Australian pies
'Having never eaten a pie before setting foot in Australia, a Cambodian migrant who now calls Victoria home has taken out the top prize for Australia's best pie. Chan Khun, from Kyneton, won the title of Australia's Best Pie 2018 as judged by the Baking Association of Australia at a ceremony held on the Gold Coast last week. Keen to improve the taste of the classic Aussie dish, the 37-year-old reflected his Asian roots — and Australia's changing palate — by creating the award-winning 'seafood satay pie'.
His smile says it all. Heartfelt congrats Chan Khun.
Rockpool restaurant empire ripping off workers
Some chefs working for the group are earning as little as half of what they should after being paid for 38 hours per week while actually working up to 15 or 20 hours of unpaid overtime. In extreme cases, skilled chefs at the Rockpool Dining Group's restaurants are earning as little as $15 per hour some weeks, well below the minimum wage, while working up to 30 hours' unpaid overtime. Separately, company emails seen by Fairfax Media advise workers on how not to record the actual hours they worked, another likely contravention of workplace laws.'
In a week when the pay of casual workers was cut by 10% – 15%…
https://bit.ly/2IDYwpC
Sarah Huckabee Sanders and Who Deserves a Place at the Table
'The Trump Administration is—in ways that are specific to incipient tyrannies—all about an assault on civility. To the degree that Trump has any ideology at all, it's a hatred of civility—a belief that the normal decencies painfully evolved over centuries are signs of weakness which occlude the natural order of domination and submission. It's why Trump admires dictators. Theirs are his values; that's his feast. And, to end the normal discourse of democracy, the Trump Administration must make lies respectable—lying not tactically but all the time about everything, in a way that does not just degrade but destroys exactly the common table of democratic debate.'
Thanks John Newton for sending this my way. For those of us who do believe in commensality and the shared table I think this is essential reading as a lucid exposition of why it was morally and decently right for Red Hen to refuse to serve Sarah Huckabee Sanders.
https://bit.ly/2lKwzTL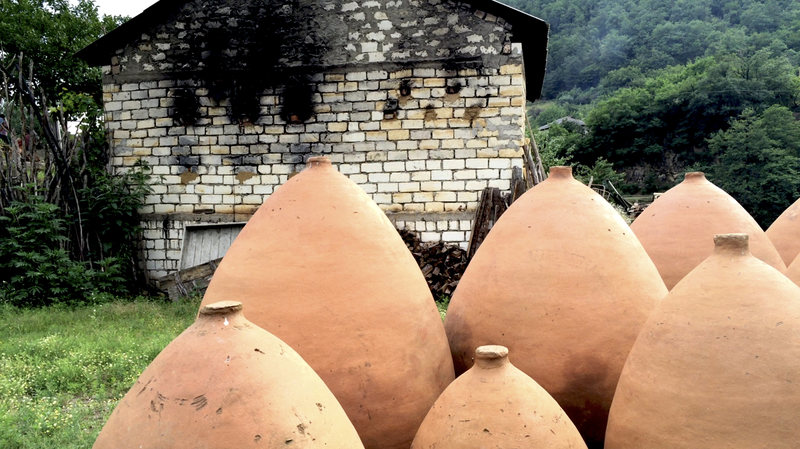 How Georgia's Winemakers Went Underground to Survive Soviet Occupation
'WHEN ILLIA KIKNAVELIDZE MADE WINE in the Republic of Georgia, he had to lower his entire body into human-sized clay pots, called qvevri, that were buried underground. Using the rough bark of a cherry tree, he would scrape the inside of each egg-shaped pot by hand, removing every bit of grape skin and bacteria from the previous batch. Every inch had to be immaculately scrubbed to keep the next round from spoiling. Then, he would fill his qvevri with juice from local grapes, cover it, and let nature do the rest, just like local winemakers had been doing for some 8,000 years.'
Anyone know if qvevri wine is imported in Australia?
https://bit.ly/2JWGCD7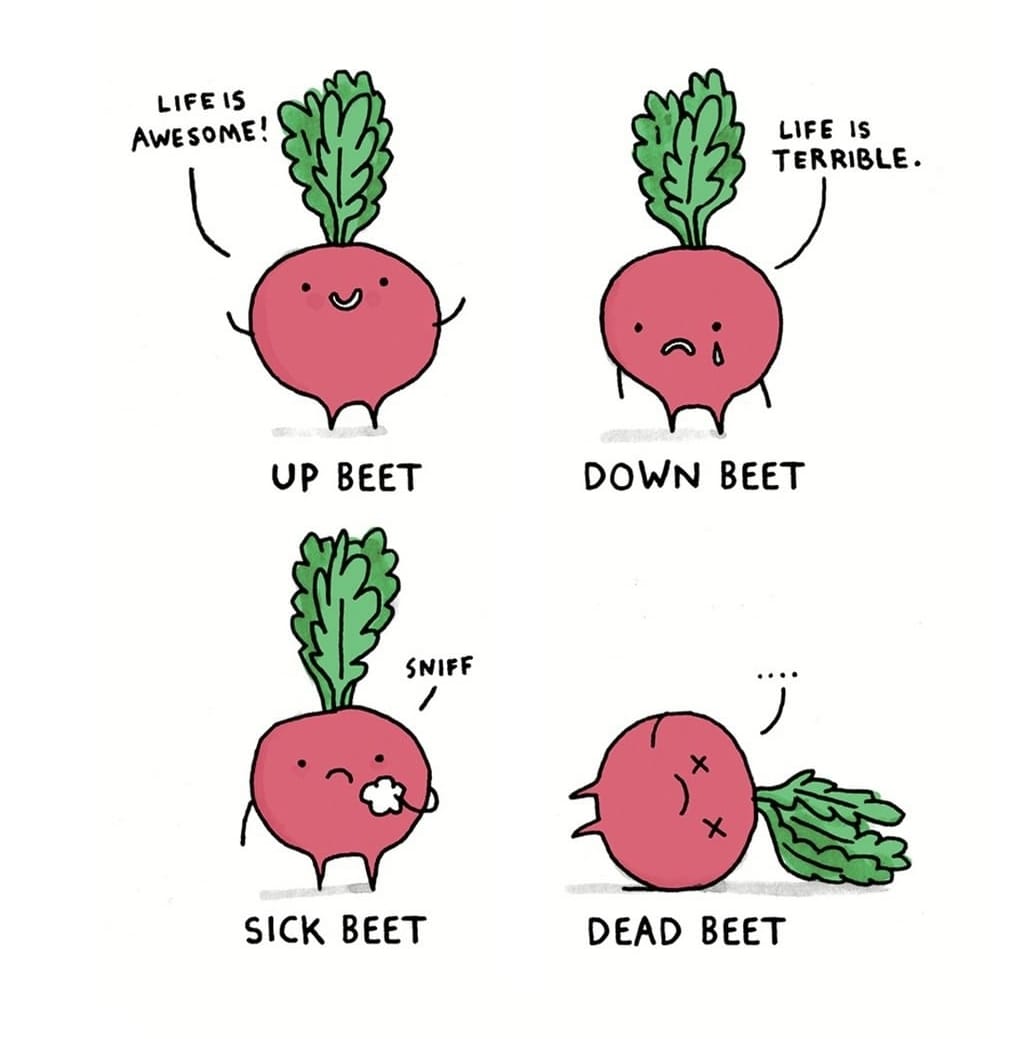 Meat-Eaters
'But the latent violence of the settler colonial past and present, the violence of the contemporary slaughterhouse and the chicken processing plant is so ubiquitous it remains hard to taste, hard to see, hard to face.'
An excellent interrogation of the complex and contradictory history of meat production and consumption in Australia.
Halal Chops and Fascist Cupcakes
'The Soldiers of Odin were white males (plus a token female) distributing food to the masses, but they couldn't be described as 'perky'. And they hadn't set up base on a sunny spring day in a park overlooking the beach, but on a cold, damp night in Melbourne's City Square, a couple of blocks from Flinders Street Station. Dressed in black combat jackets with Viking helmets and the Australian flag emblazoned on the back, they were serving soup and cupcakes rather than lamb, but they were there to defend Australian values all the same.'
This is the Shakira Hussein article Vincent cites.
Queer Food Is Hiding in Plain Sight
'Joseph Hawkins, director of the One Archives at USC Libraries, puts it best: "This isn't about queer culture becoming a trend as much as it is being in dialogue with other kinds of cultural currencies." Hawkins explains that cooking, like any other creative industry, attracts queer talent. But, in Hawkins's eyes, the queer approach to food is a variation on a common theme in queer lives: It's a means of coping and improvising, adapting a facet of life to reflect an interiority few truly understand.'
Speaking pf cupcakes. No, actually this is a very good exploration of what if anything 'queer food' is – question I have considered from time to time. I did yonks ago to a paper on queer food in Australia for the annual conference of the Australian Lesbian and Gay Archives. Sad to say they haven't got a copy and for no reason I can think of neither do I
Recipe for disaster: when food festivals go wrong
'In theory, those event planners are also aware – or, at least, they really ought to be – that if they screw up, the whole of the internet will be set ablaze within seconds. Little seems to get people going more than not getting the grub they believe they are due. Which makes the food festival gone wrong the epitome of the #eventfail, a trigger for screamy headlines: Fury as festival RUNS OUT of food! An absolute disaster and people are fuming!Food-lovers in meltdown! – and that social-media evergreen: bald, hyperbolic rage.'
This article has introduced me to a new term the 'experience economy' – which is not what food festival goers want to experience – LOL. Mind you, the first night I ran my Curry Bowlo I failed to assess the potential interest in a cheap feed and did run out lateish in the proceedings having not taken bookings – turned that around well tho, with people completely understanding and happy to go with just discounted rice and dhal. And that was the last time I didn't take bookings!
https://bit.ly/2IF42YO
Cherry-picking in Kashmir
In fact, it has been reported that cherry sales this year have seen some fall in prices with reports of the price of some varieties declining by as much as 60 percent from last year's prices. While the season generates much employment, attracting labourers from other districts, from the growers' perspective, labour costs can also be crippling with almost all the work needing to be done by hand.'
A lovely photo-essay.
https://bit.ly/2tROXhv
Grown in Australia? New food labelling system offers the answers
'Australian consumers will have more information about whether their food is grown or produced in the country after a new food labelling system comes into effect on Sunday. From 1 July, manufacturers will have to comply with a new standard for food labels, which will include more details about where the ingredients are sourced.'
I am conflicted over this move. It has unsettling suggestions of xenophobia, protectionism, and I think a misguided understanding of environmental benefit. It has nothing much to do with the quality of the product from what I can see: the equation Aussie = guarantee of quality, foreign = dodgy is naïve and dangerous. On the environmental side, why should we continue to grow products that are absolutely unsuited for our soils and climate and depend on the massive use of chemical fertilisers and scarce water resources.
The forthcoming edition FEAST: Consuming Children
'Developed in collaboration with Sarah Hardstaff and Dawn Ayres from the Children's Literature Research Centre at Cambridge University FEAST: Consuming Children seeks to examine the tension between children as consumers and children as consumables, recognising that the figure of the child can perform as both actor and goal in food-related transactions.'
Just when you thought there were no more transgressive subjects in food ?