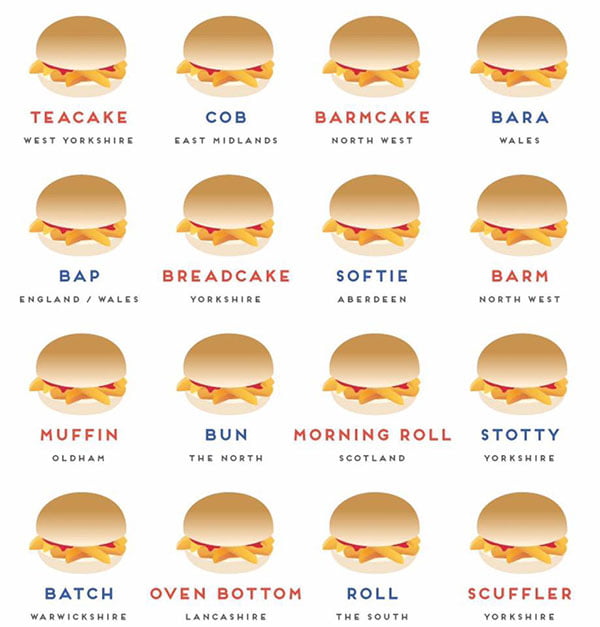 Welcome to Peelings, links to stories I've found interesting in the past week with a bit of commentary from me. Feel free to send me links to what you've been reading as well via Contact on this site.
Orana Foundation and University of Adelaide Partner to Build Native Food Industry
'Thanks to a $1.25 million South Australian Government grant, the two organisations will work together over a two year period with the aim of building the still fledgling Australian native food industry into an indispensable part of Australian culinary culture. Their hope is also to return the benefits of resulting research and potential industry to the hands of the Indigenous communities from which the produce and knowledge originally hails.'
Going right to the heart of my question of who benefits from the upsurge in interest in native food and the discussion of what constitutes appropriation and how to counter it, I am thoroughly looking forward to hearing of the progress of this venture.
http://bit.ly/2t8rMA9
Gin with a twist: South Australian distilleries stir in native ingredients'
'Carter reels off the produce he uses to make his gins: peppermint gum leaf, blood limes, finger limes, desert limes, sunrise limes, Kakadu plums, myrtle, cinnamon, apple plums, wild thyme and mountain pepper.'
And in contrast, no mention of what if any benefit flows to Indigenous Australians, sadly.
A Passage to Chindia
'One minute, Chindian was a kind of food your fancy, well-travelled aunt treated you to after you scored high in your final-year exams. Another, it was what you ate at an interstate highway dhaba in the dead of night, on a trip up north with your college friends. For those who made it, it was easy enough to learn, a quick and cheap option to sell. If you were creative enough, virtually anything could be Chindian.'
I have eaten Chindia once in Harris Park and was not taken with it. Some Indian men I know from Delhi and Bangalore tho say that when their parents visit eating Chindian is a must as it's what they eat when they eat out back home. When I dined families were not in evidence, but there were several tables of Indian men dressed to the nines and knocking back whiskies along with their momo.
First Look: Neil Perry's Jade Temple
'Lemon chicken and sweet-and-sour pork aren't necessarily good examples of the cuisine, but Perry says he has to include them because they represent classic Australian-Chinese cuisine. "We had to do some of those classic dishes which are seen as gwai lo [white guy] cliches. I've had them in Hong Kong and they can be super delicious."
And just the other day I was asking Asian Fber mates of mine if there was such a thing as Chinstralian as there is Chindian. Anyone want to suggest other Chistralian foods?
Fair Food Film
Fair Food- The Documentary, made by AFSA in collaboration with The Field Institute back in 2015, is now up online for free! The film looks at our flawed food system and the inspiring legends creating real change.
Meet the chef who's debunking detox, diets and wellness
'In an age of Gwyneth Paltrow's Goop, of "Deliciously Ella" Mills, and Hemsley and Hemsley, these somehow seem quite radical ideas. "A lot of the clean-eating people, I just think they have a broken relationship with the truth," says Warner. "They're selling something that is impossible to justify in the context of evidence-based medicine.
"I don't think any of them are lying," he goes on, "they are just stuck in this strange world of false belief, which is fascinating. How can you look at NHS guidelines on how to eat healthily and go, 'Well, I know better than that'? Maybe if you were a professor of dietetics or nutrition, you might disagree with some stuff. But how as a 19-year-old blogger you can look at it and go, 'No, that's wrong. This is right,' I don't know."
I've pre-ordered his book due out at end June – I love the smell of iconoclasm in the morning. ?
Social media and the great recipe explosion: does more mean better?
'Earlier this year, Google launched an "advanced recipe search" for its mobile apps, confirming what many of us have long suspected, which is that the internet is really just a giant recipe swap. A person who searches for "chicken wings" on the Google mobile app is now given options such as "crispy", "honey mustard" and "slow cooker". The ideal internet recipe takes five minutes, uses only two "insanely simple" ingredients and gives you both comfort and a flat stomach.'
Thanks Jacqui for putting me on to this thought provoking article by Bee Wilson. It leads me to reflect on my internet recipe swap practice which I have no shame in admitting to. I go to it when I wonder if anyone has come up with a dish that combines two unlikely ingredients I have impulse bought at the market or as a quick way to confirm what I suspect may be the basics of a dish I haven't tried before mostly when it's from a cuisine that I don't have recipes for in the books on my shelf, but also to see how different home-cook-recipe-posters make a dish I am more familiar with but want to rings some changes or for vegan alternatives or techniques for again ringing changes on familiar styles of dishes. I am in this outside the demographic that the article is about; not a five-minute-two-ingredient-kinda-guy. But I'm not going to dump on those who are, either if it means they don't just go the Deliveroo route.
It's in smoothies, toothpaste and pizza – is charcoal the new black?
"Charcoal was an ingredient we started to see emerging in restaurants and food pop-ups last year. With its earthy, slightly smoky taste and dark colouring, it gives a premium feel to food and makes it a real talking point," says Jonathan Moore, executive chef for Waitrose.'
At the vegan ravioli stall at Addison Road markets last week, the pasta guy was rolling out some black pasta. A customer asked if it was squid ink flavoured. He said it was charcoal. His response was that it had no particular flavour but people like the colour of it when it is cooked – the glossy black sheeniness. Me, I've had a charcoal bun and found it underwhelming from any angle.
http://bit.ly/2tx1lFh
Paul van Reyk