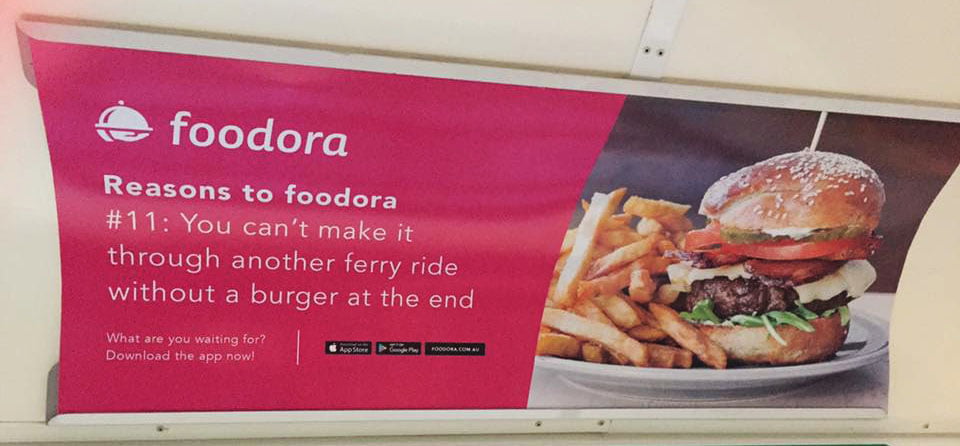 Food Workers Are at Risk in Today's Changing Economy
'The gig economy is less likely to provide workers with salaries, benefits, or a consistent schedule. And it also often frees employers from any obligation to provide year-round income for their employees, and leaves workers' livelihood in the hands of the customer.'
I am no Luddite, but I am a passionate supporter of fair wage and working conditions for all. This article echoes the concerns I and others of my cabal – oh, okay, comrades – no, okay friends have of the 'sharing economy' which bares not a lot of resemblance to what we meant back in the day. I am not sure that the five solutions given in the article will work in Australia. It would be great to see what proposals there are for addressing the problems in situ.
http://bit.ly/2eNh1yJ
Michael Gove asked me to a meeting to share my expertise. I declined. Instead, I've given him a piece of my mind.
' If, as many fear, a bad deal is done for Britain resulting in huge tariffs and penalties on trade, food price inflation is going to be in double digits for years to come. That's if we can get hold of food at all. The people who will suffer the most, of course, are those who already have the least. For them the buying of food will use up a massive proportion of their expendable income.
There are major implications for the nation's health and therefore, over the long term, for educational attainment and class division. The state of our food supply post Brexit has within it the great potential to make Britain an even more unequal society than it already is.
I make no apologies for being a Remainer. The implications for this country of leaving the EU are appalling. It is a project which should be abandoned.'
Thanks to Helen Greenwood for forwarding this to Diggings. Jay Rayner pulls apart the impact of Brexit on food in the UK, offering some strategies for mitigation but remaining a staunch Remainer. It's an excellent follow on to the post in the last edition from Fiona Harvey, Andrew Wasley, Madlen Davies and David Child on the Rise of mega farms in the UK.
http://www.jayrayner.co.uk/news/
Chlorinated chicken? Yes, we really can have too much trade
'It is true to say that rates of foodborne illness are similar between the EU and North America. Remarkably, however, chlorine-washed chicken could be the least offensive of the US meat regulations a trade deal might force us to adopt. It has been pushed to the fore because it is less politically toxic than the issues hiding behind it. The European Union rules, which currently prevail in the UK, take a precautionary approach to food regulation, permitting only products and processes proved to be safe. In contrast, the US government uses a providential approach, permitting anything not yet proved to be dangerous. By limiting the budgets and powers of its regulators, it ensures that proof of danger is difficult to establish.'
George Monbiot segues from chickens to a game of chicken in trade agreements.
http://bit.ly/2v7BnIO
A Sandwich Shop's Fake 'Bullet Holes' Cause Controversy in Brooklyn
'But when Brennan admitted to Gothamist that the bullet holes were actually just cosmetic damage, and that she fabricated the location's history as an illegal gun shop from an anonymous comment left on a community blog, the situation exploded. Anger and action were almost immediate, with Brennan and her restaurant called out online for "slum cosplay," "tragedy porn," and "faux-ghetto schtick.
I doubt this is the first time someone has fabricated a history for their restaurant, but this example is particularly reprehensible. But then, it's the market stupid, and whatever will sell will.
Want to be happier, healthier, save money? It's time to get cooking
'In an Irish survey, over 1,000 adults were asked about their cooking skills, including cooking measures such as chopping, food skills like budgeting, cooking practices including food safety, cooking attitudes, diet quality and health. They were also asked when they learnt to cook and who taught them. Results showed adults who had learnt to cook as children or teenagers were significantly more confident, had a greater number of cooking skills and practices and mostly had better overall diet quality and health. Mothers had been the main person who taught them how to cook. Learning to cook from an early age is important. This means the health of the whole family could potentially be improved by helping the main carers to improve their cooking skills.'
So I guess Ireland doesn't have Masterchef or any of the other cooking comp shows that are supposed to be leading to so many leanbh cooking.
The Toxic Saga of the World's Greatest Fish Market
'After an extended period of construction bidding, work began on the new space in 2012. Located in the ward of Koto, about a 20-minute train ride from Tsukiji, the initial renderings of the Toyosu site reflected an Epcot-like, futuristic vibe. It was to be a surgically sterile place for handling precious edible cargo, coupled with a distinctly separate area for tourists where the hungry and shutter-happy could enjoy snacks in a contained environment and soak in hot mineral baths. On a chilly autumn afternoon when I toured the site, the overcast sky and sprawling, boxy complex seemed to fuse together into one indistinguishable landscape that was 180 degrees of difference from Tsukiji. Grey and lifeless, the Toyosu market has an exterior — huge, polished and shiny — that could just as easily be found in Austin, Texas, as in Tokyo. Scraggly trees had been planted to give it some semblance of vibrancy, but the impact was minimal.'
Okay not the same but some resonances for me with the plans to move the Sydney Fish Market sort of around the side and out of the way of the really good prime harbourside land. For me, the best fish market I have been to in recent years was that in Negombo, Sri Lanka – blood and gore everywhere on the wharf where the fish came in. I also recall the Colombo fish market of my youth where we would go on Sundays post mass to buy mud crabs, wading through fish guts, scales, and unmentionable and undefinable fluids – now replaced by, yes, a white tile, neon light soulless space, but which on my last visit couldn't contain its viscera and stench. But then I have never been a sanitised, hygienised approach to food marketing be it meat or fish or veg. I am one of the few who probably enjoys the seagulls swooping, the untidiness of the boats, the stench of fish and sea wrack at the current Sydney site.