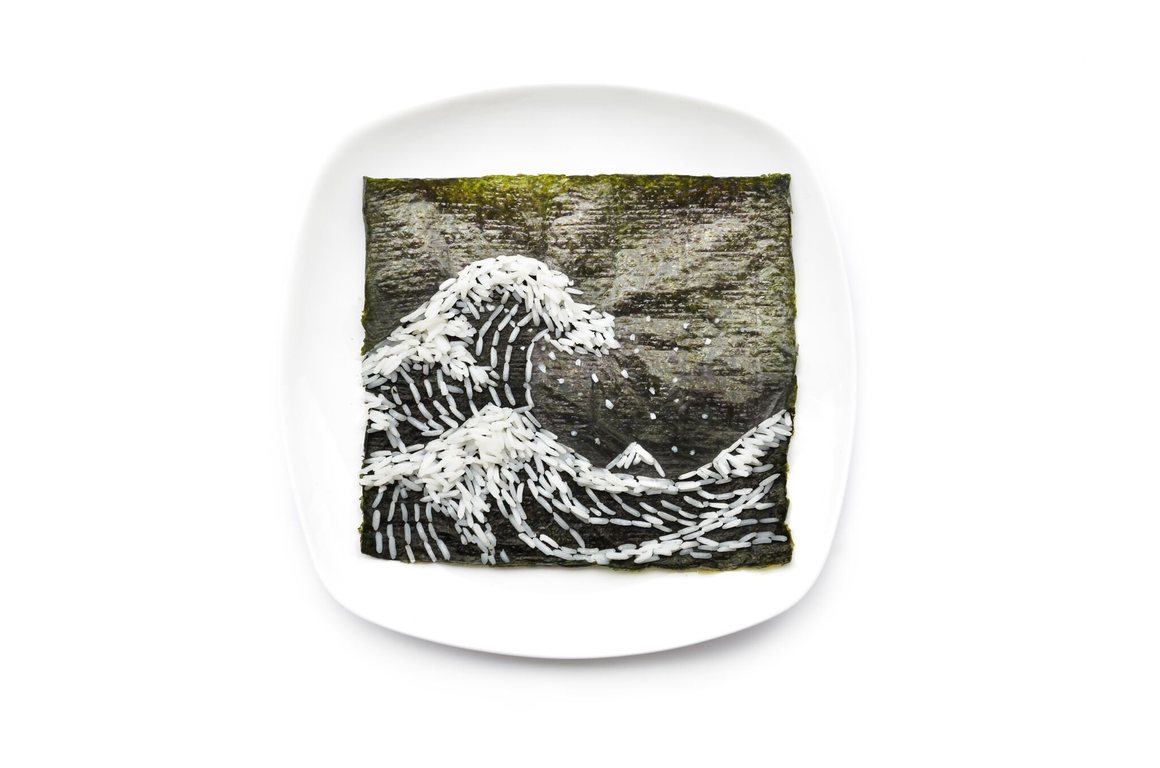 The Artist Who Plays with Her Food
'Red began the project looking for inspiration around markets in Malaysia—her birthplace. "I would walk through markets and stare at vegetables and allow their patterns and textures to inspire visuals in my head," she says, adding, "I definitely got a lot of annoyed and curious looks from vendors." After buying bunches of the same raw materials, she experimented with possibilities of folding, piling, arranging, and twisting until a pattern piqued her interest.'
Followers of compost will know I love food art. So, enjoy the images in this edition from 'red" Hong Yi.
https://bit.ly/2JCtLDe
When There Are No More Fish
'A trifecta of economic development, illegal fishing, and climate change is changing the ecology of the lake, permanently weakening the pulse system and wiping out fish stocks. Last year, the Global Nature Fund deemed Tonle Sap to be the "most threatened" lake in the world. All along the Mekong, Chinese-funded hydropower dams are ballooning as the rapid economic growth of the region runs headlong into an electricity shortfall. On the lake, corruption has seen large trawlers continue to ply protected areas, while individual fishermen increasingly take up their own small-scale illegal fishing. A changing climate, meanwhile, has led to devastating droughts in recent years. Few on the lake have much hope for the future generations. "Our children's grandchildren may not see the fish," Hon Bunly, a 55-year-old living along the lake, told us.'
Resonances here with what is happening to the Murray-Darling system, but that is not nearly as catastrophic as the massive impact for the estimated 80 per cent of Cambodians for who fish from the Tonle Sap is the main source of daily protein.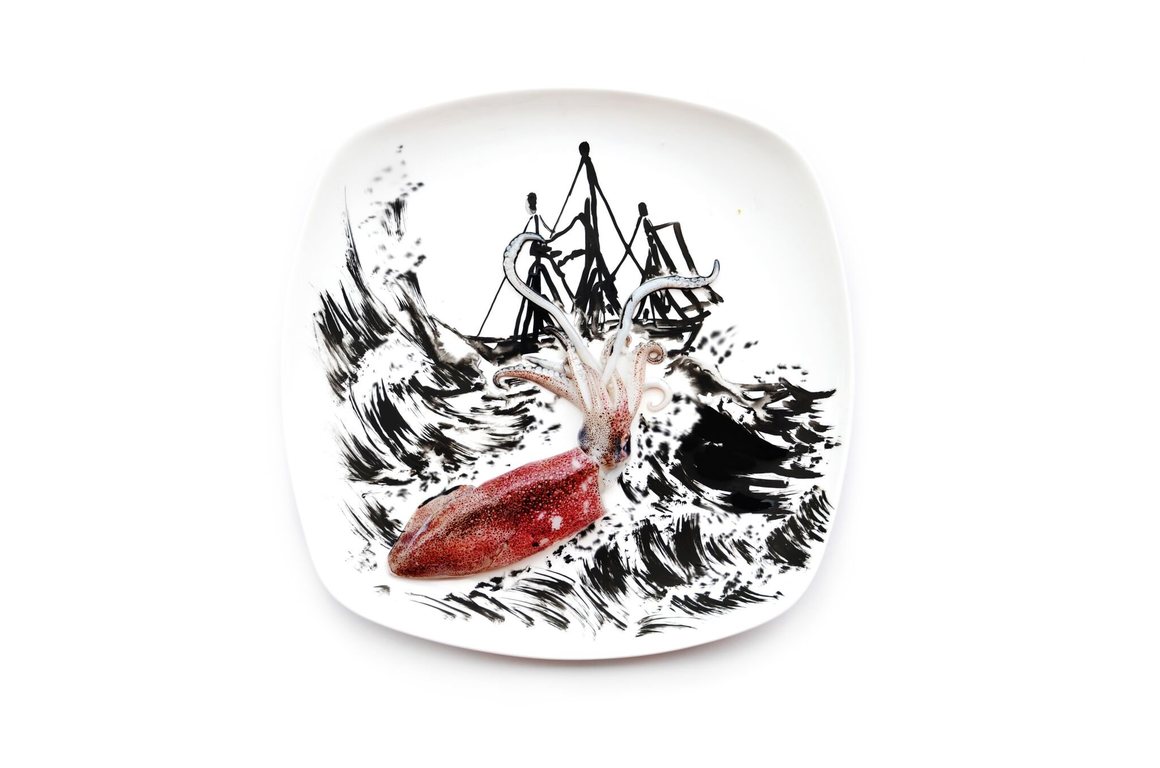 Organics industry shocked by official plan for forced chemical sprays
'The range of organic vegetables available in Australia would shrink and hundreds of organic businesses be devastated under federal government plans to change import rules, the industry has warned. The Department of Agriculture and Water Resources has proposed compulsory fungicide treatment on a host of vegetable seeds entering Australia, saying increasing globalisation of the vegetable seed trade, among other factors, has brought a heightened risk of pathogens entering the country.'
Were I a cynic I would see the hand of Big Food behind the failure to look at available alternatives.
Why Australia imports so many veggie seeds (and do we really need to treat them with fungicides?)
'The global vegetable seed market is dominated by a small number of multinational companies. These international companies produce seeds in multiple locations around the world to reduce the risk of running low on popular varieties, and to benefit from the counter seasons of the northern and southern hemispheres. However, seed grading, testing and treatment (including fungicide coating) is generally centrally coordinated at the company's key global facility. These facilities are typically in close proximity to major vegetable growing regions, and thus outside Australia.'
This article says that the Department of Agriculture has said that alternative measures will be considered if the 'appropriate level of protection' can be achieved. Still, as I said above, were I a cynic I would be calling this out as weasel words
Should lab-grown meat be labelled as meat when it's available for sale?
Australian regulators will soon be faced with a challenge: can animal flesh produced in a lab be called meat? Amid reports that lab-grown meat could be on sale this year, the US Cattlemen's Association (USCA) last month filed a petition to the US government advocating for a legal definition of "beef" and "meat". They want a definition that excludes "man-made" or "artificially manufactured products". To be labelled as beef and meat, they argue, the product should be derived from "the tissue or flesh of animals that have been harvested in the traditional manner".
I'm all for not calling it meat. I get frustrated with vegan products that haven't got the guts (hee hee) to stand up for themselves and not be labelled as vegan sausage, or mushroom bacon or any of that it's-not-meat-but-if-it-helps-us-sell-it-we-will-pretend-it-it.
Rabbi says meat from genetically cloned pig could be eaten by Jews – including with milk
'In the interview ahead of a Bar-Ilan University symposium titled "Science and Halacha" featuring a talk by Cherlow, he advocated rabbinic approval of cloned meat "so that people would not starve, to prevent pollution, and to avoid the suffering of animals." When the "cell of a pig is used and its genetic material is utilized in the production of food, the cell in fact loses its original identity and therefore cannot be defined as forbidden for consumption," Cherlow said. "It wouldn't even be meat, so you can consume it with dairy."
Cherlow seems to have made the decision on what is and is not meat already – well, pork at least. Fascinating distinction being drawn: hope to read more about it. Ditto any discussion about whether lab grown meat is halal. And what would Mary Douglas have to say?
Hana Assafiri trades food for justice
'When I worked in the women's services sector, it kind of reaffirmed that sentiment. That the Country Women's Association was far more on board with a conversation around diversity than some of the woman-centred academic institutions. So yes, I agree. All the while, when we've been running "Speed Date a Muslim" events here, for over a year, we've had a couple of women from Shepparton come and visit. And they've attended these events and said, you know, "For all of your latte-sipping ways and means, in Shepparton things are different."
Me, I have never underestimated CWA members and their capacity to accept diversity: and I say that having spoken to a number of CWA meetings when I was a Community Development Officer in the Hunter Valley in the mid70s – the only black in the village, often.
Would you pay extra for the window seats in a restaurant?
'More than 400 diners have paid to guarantee a window table at Ormeggio since the optional surcharge was introduced in July. Ms Pavoni said "a lot" of her friends in the restaurant industry are watching the surcharge implementation with interest.'
I'm sure they are. Screw the diner for whatever they are willing to pay has pretty much been the mantra of high-end Sydney restaurants, so my only surprise is that someone hasn't done this before.
Chicken salt: we find the creator of an Australian classic – and he tells us everything
'His original chicken salt included onion powder, garlic powder, celery salt, paprika, chicken bouillon and monosodium glutamate. The vibrant orange-yellow colour came from the addition of curry powder. He can't remember the specific brand but, as a lifelong Keen's man, he suspects it might have been that.'
I don't know that it is 'Australia's most beloved seasoning, and I always thought it was a US concoction.