World's oldest cheese confirmed in Egyptian tomb — but it may be filled with a deadly disease
'Aged cheeses might have an appeal, but a 3,200-year-old sample of the popular dairy product found in Egypt may be just a little too old — and diseased — for even the most dedicated cheese connoisseurs.'
Pity Anthony Bourdain is no longer in the kitchen. What? Too soon?
Cool There's Water on Mars. But Does It Make Good Pickles?
'The pressure of a mile-thick layer of ice changes the conditions under which water can be liquid, by decreasing its freezing point. Even so, to stay liquid at around -90°F, the "lake" would have to be a briny layer of water, rather than a pool of pure (or even drinkable) water. Briny water has its uses, though. For instance, what if Martian water was used to make pickles?'
You'll have to read the article for the answer.
https://bit.ly/2KARFhm
Scientists sequence wheat genome in breakthrough once thought 'impossible'
'"I'd wish I'd be at the beginning of my career again because the fun is really starting now, and we can efficiently decipher the biology of our favourite crop," she said. "I am really thrilled, because after 13 years of efforts with the whole wheat community we have reached our major milestone. The vision we had is now becoming concrete, we have a high-quality reference sequence that can be used to accelerate wheat research and breeding."
Looks like we are in for another round of difficult discussion on GM food.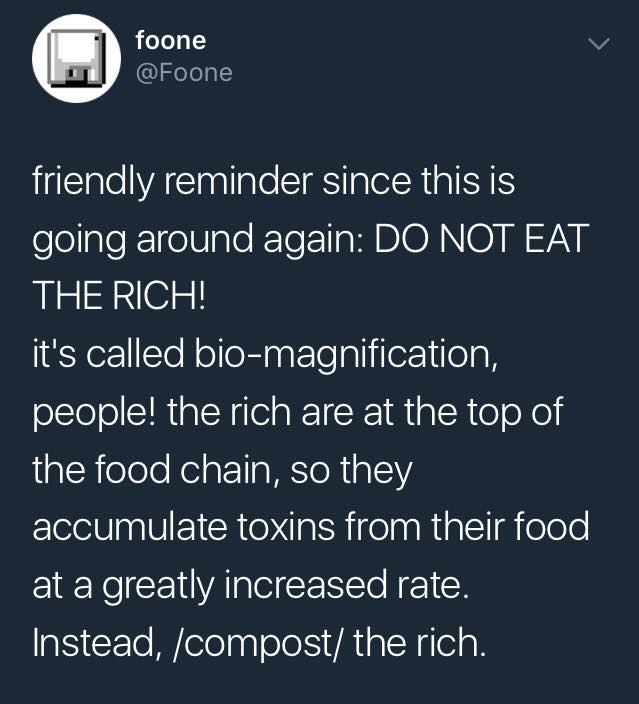 Food Halls Are the New Food Truck
'According to a report by commercial real estate firm Cushman and Wakefield, there were about 70 food halls in the country by 2015. Within a year that number had grown to 86, and by the end of 2017, it had reached 118. At this rate, by 2020, the marketplace will have tripled in size in the span of just five years. "We are starting to see food halls at the heart of new suburban mix-use developments, where the food hall component isn't just at the center of the action, but it's usually among the first things built," says Garrick Brown, vice president of retail intelligence for Cushman Wakefield.'
Am I missing something? Why is a food hall a BIG THING in the US now?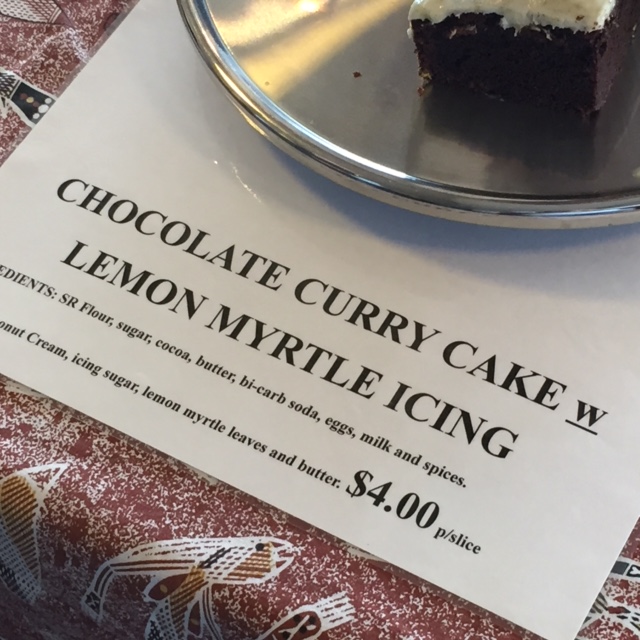 Not crime fiction but I think a food crime nonetheless
Friday essay: the meaning of food in crime fiction
'In the case of the English-born Australian writer Arthur Upfield, food offers insights into complex race relations and colonial influences on the traditional owners of the land. One example is seen in Upfield's most famous protagonist, Napoleon Bonaparte (Bony), and the detective's ability to identify, through observation alone, an Aboriginal Australian who has been living on a white man's menu rather than a traditional indigenous diet. Ranging from "meals" to "grub", food is critical to establishing, maintaining and handing on cultural practices and social identity. The suspects in Bony's investigations — male, female, single, married, working class, upper class — are separated by what, and how much, they eat and drink as easily as they are by gender, living situation and occupation.'
Right, then, that's my summer reading organised – the Upfield novels, that is/.
Crying in H Mart
"Am I even Korean anymore if there's no one left in my life to call and ask which brand of seaweed we used to buy?"
Reading this I reflect that the food memories evocative of my childhood are all to do with our cook, Rosalind, in whose kitchen I immersed myself every day in the spices, condiments and sauces of Sri Lankan cuisine, my grandmother, Ada, and the annual making of the Christmas cake on the table on the back verandah, and the bakery that was down the road where I spent many an arvo after school watching a bunch of men in singlets and sarongs playing cards, smoking, drinking what I guess now must have been whisky, and chewing betel leaf. My mother figures not at all.
The Seasoning That Inspires Salty Looks and Kanye Hooks
'When it comes to the question of why seasoned salt came to be so popular within my community, there are no concrete answers. "One of the hallmarks of African-American cooking is more intense seasoning, so I can see the appeal of a flavored salt," says Adrian Miller, the author of Soul Food: The Surprising Story of an American Cuisine One Plate at a Time. As for retail products, Charla Draper, Ebony's food editor in the mid '80s and a past contributor to a Lawry's cookbook, told me that "the blend of herbs and spices in one jar gave African-American cooks the opportunity to buy one item containing several herbs and spices, thus being both convenient and economical."
What's missing in this article for me is a look at how seasoned salt was promoted to African-Americans and the role sugar producers in particular may have had in it.
https://bit.ly/2wdTKLU